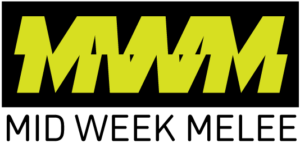 Join us at Bear Creek Lake Park in Morrison, Colorado in 2023. All weeknight races will be at the Coyote Crossing Pavilion. You will be treated to an amazing race scene, exciting atmosphere, professional timing, super fun terrain, a volunteer group that is second to none, and of course, support from our sponsors. This is seriously a good time for the whole family. Racers will be categorized based on their race age which is the age you will be on December 31, 2023.  (Example: If you were born November 1, 2010, your race age is 13.)
Please note: Some junior categories will be limited due to our cap, and for us to manage parking and spread the evening out. Get registered early! There will be a wait-list should that be the case.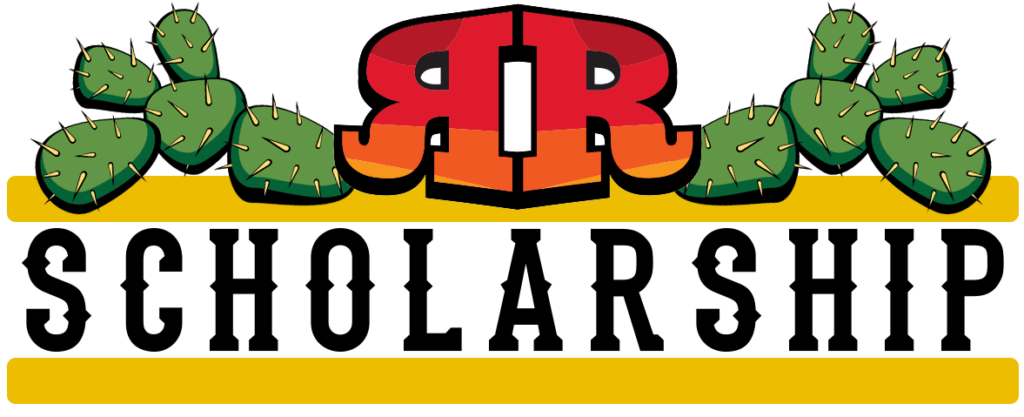 If you are a student or a parent/guardian of a youth rider and thinking about racing one of our events, WE WANT YOU THERE!  We don't want you worrying about the cost of registration, so we developed our scholarship program to give athletes of all ages and abilities an opportunity to race. Please consider applying for one of our scholarships. Click logo above to get started.
Elite Mini Course 1.9 miles
Short Course  4.3 miles
Long course  4.8 miles
Early-bird pricing ends at 10:00 PM the Tuesday before the race. A $10 fee will be added for all registrants after that time. Online Registration Only.
Adults – $40
Juniors (11-18) – $30
Juniors (10 and under) – $20
**Juniors 15-18 that want to race up can race OPEN category only. Any junior racing up incurs the fee for the category they race up to.
CANCELLATION POLICY: Since this is a park we all enjoy, we will be sensitive to weather conditions and races CAN BE CANCELLED at any time. If we are forced to cancel PRIOR to race day, a transfer to another MWM race will be offered. If we are forced to cancel DURING race day due to inclement weather, we will be unable to offer a refund. Due to registration opening only 6 days in advance, there will be no refunds or deferrals if the race occurs on the scheduled date.
Medical support throughout the course
Professional Timing
Post Race party and awards
Custom swag
Good times with your buddies
Equipment: All bikes are legal for the race, with the exception of E-bikes. We can't overstate the importance of your bike running in top condition on the day of the race. Like you, it will be challenged. And, it's your friend. Help a friend out.
Course 411: The course will be marked at all critical intersections. It is the rider's responsibility to study the course and have directional backup. Remember, we must adhere to all traffic rules. Always stay to the right of the center, especially on the fast descents. Weather can always be a factor in Colorado. Plan accordingly! We will have a medical team on course in various areas and roaming. As always 911 is your friend. Marshals will have radios as well. Good communication wins the day.
Spectating: There are many ways to view this event. Please consider routes that don't interfere with riders as you make your way to a spectating spot. A map will be provided as we get closer to race day.
Number Plates: All Racers will be issued a chipped number plate. Treat it well.
Timing/Awards: At the pavilion. We work to do this as quickly as possible.
Licensing: NO USAC license required!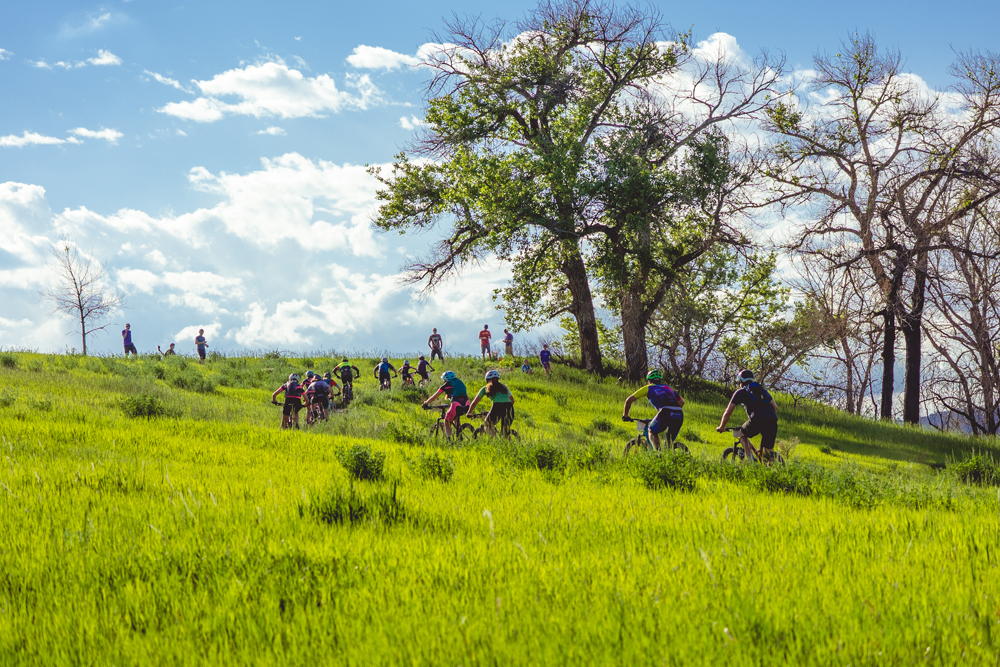 | | | | |
| --- | --- | --- | --- |
| Category | Start | Laps | Course |
| Junior 9-10 | 5:00pm | 2 | Kids Circuit Course |
| 8 and Under | 5:00pm | 1 | Kids Circuit Course |
| Junior 15-18 Boys | 5:30pm | 3 | Short Course |
| Junior 11-14 Boys | 5:31pm | 2 | Short Course |
| Junior 15-18 Girls | 5:33pm | 2 | Short Course |
| Junior 11-14 Girls | 5:34pm | 2 | Short Course |
| Beginner Men | 5:36pm | 2 | Short Course |
| Beginner Women | 5:37pm | 2 | Short Course |
| Open Men / SS Men | 6:15pm | 3 | Long Course |
| SS Men | 6:16pm | 3 | Long Course |
| Sport Men | 6:17pm | 2 | Long Course |
| Open Women | 6:18pm | 2 | Long Course |
| Masters 50+ Men | 6:19pm | 2 | Long Course |
| Sport/Masters/SS Women | 6:20pm | 2 | Long Course |
| Clydesdale Men / FATTIES | 6:20pm | 2 | Long Course |
Race address: 15600 W Morrison Rd, Lakewood, CO 80228
Coyote Crossing Pavilion is on the north side of the park. When you go through the gate, turn left at the T intersection. Drive 1.2 miles to a dirt road entrance on the left. Overflow parking in any of the 2 lots on the right side prior to entering the area, or in the Mountain View lot after you pass the start area (about 1/2 mile east).
Rattler Racing pays park entry fee. When you get to the gate, smile real big and let the friendly Bear Creek Lake Park Staff know that you came to race hard!
Course Map:
Adult Expert & Sport
Course Map:
Adult Beginner & Juniors