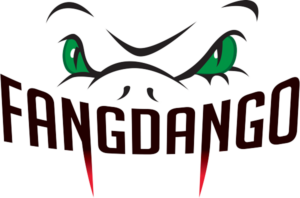 Fangdango moves to a new location in 2023 to a familiar venue. Thanks to the fine folks at the MAC and Castle Rock, this year's course features some of the old classics near the Phillip Miller Activity Complex. Only a short drive from the Denver Metro area, and very easy to get to, expect plenty of climbing, tricky technical descents, and fast flowy single-track. The spectating on this course is amazing and the views are excellent.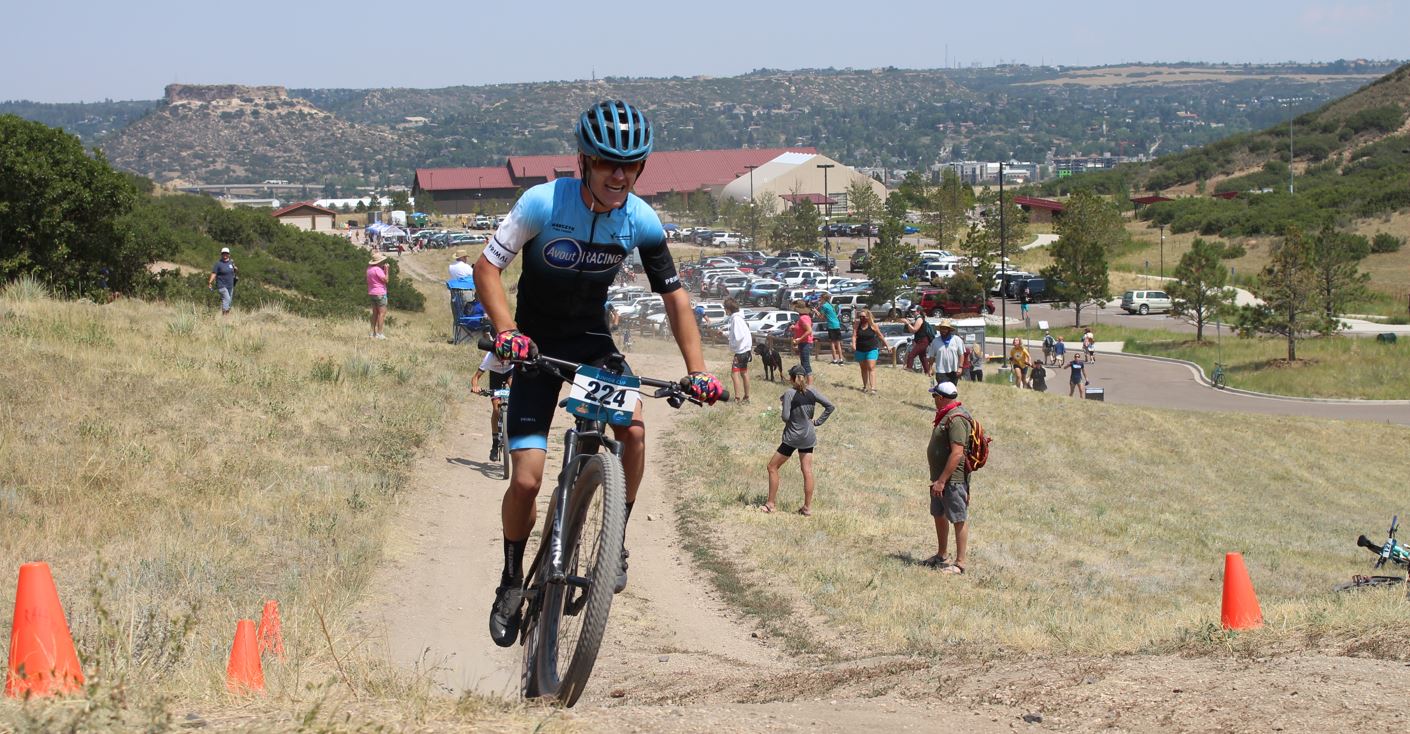 Fangdango is a USA Cycling sanctioned event and a license is required. Have no fear though, if you don't have a license, you can purchase a one-day license. Since you'll be doing multiple Rattler events, an annual may be worth it.
A juniors annual license is $40 in 2023. An adult license is $110. If you decide to purchase an annual license, use code RATTLER23 when you check out and you will get a $25 discount!
Race Distance
Standard Course – 6 Miles (multiple laps depending on category)
Junior Course – 3.5 Miles
Elite Mini Course – Around 1 mile loop
Online Registration only. Racers can enter online up to 1 hour prior to race.
Early-bird pricing ends at 8:00 PM on Saturday, April 29.
After that time, late fee is $20. What are we saying? Get registered early!
Pricing: Adults – $63, Juniors (13-18) – $53, Juniors (9-12) – $28, Juniors 8 and under FREE. If you have a junior (8 and under) that wants to race on the bigger course with 9/10 year olds, they can move up and will need to register with 9 year old pricing.
World class style course a short drive away. At 5 miles and 500 feet vertical per lap, this challenging course will give you everything that should be in a mountain bike race. Sharp turns and cornering that will test your technical abilities, punchy climbs that will test your raw strength, fast descents that will test your guts, and multiple laps that will test your will! To say there are a few turns on this course is an understatement.
Post Race food
Medical support
Professional Timing
Post Race awards
Plenty o' food and drink and provided by our sponsors
Custom swag
Course 411: The course will be marked at all critical intersections the night before the race. Pre-riding is allowed for 1 lap after the start of prior race. Please keep a minimum of 300 feet from any active racer.
Spectating: There are many ways to view this event. A short hike throughout the race offers new vantage points to watch your favorite riders.
Number Plates: This is a lap timed event. All racers will have a number plate with chip except for the Kids Race.
Results: Posted at the conclusion of your race and online the following day.
Refund Policy: Rattler Racing does not offer refunds. We completely understand that unfortunate circumstances happen, but we plan this event way in advance from a cost and resource allocation perspective, and the financial and administrative burden is high. On the plus side, we do offer transfers and deferrals. If you would like to transfer your entry to another rider, no problem. Just drop us a line and we can get it taken care of for you at no charge. The same goes for deferrals. We realize schedules change, life events happen, and injuries can surprise us. We will happily defer your entry fee to next year. Again, no charge, but you must let us know prior to race day.
Rule 1: You will smile no matter the pain.
Rule 2: Yes, you must wear a helmet and have adequate eye protection.
Rule 3: Be nice to the land, it never did anything to you.
3A: DON'T LITTER.
3B: Stick to the trail. Course cutting could be as simple as creating a new line on a switchback. Please don't do it.
Rule 4: No headphones. Sing to yourself.
Rule 5: If you don't thank a volunteer, you will be publicly shamed.
Rule 6: This is mountain biking. Please, please, please be considerate of other racers whether you are in front being a superhero, or in back getting ready to vomit. We all know this, but the occasional reminder never hurts.
Rule 7: Refunds: Full refund will be honored up to 30 days prior to the event, minus any registration costs. After that time, deferrals will be allowed.
Number of laps will be dependent on category and/or age group.  Awards ceremony will follow each race. Remember, age is your RACE AGE, which is the age you will be on 12/31/2023.
| | | | |
| --- | --- | --- | --- |
| Category | Start | Laps | Course |
| 13/14 Boys | 8:30am | 3 | Junior |
| 13/14 Girls | 8:31am | 3 | Junior |
| 11/12 Boys | 8:33am | 2 | Junior |
| 11/12 Girls | 8:34am | 2 | Junior |
| 9/10 Boys | 8:36am | 1 | Junior |
| 9/10 Girls | 8:37am | 1 | Junior |
| | | | |
| MGXC Elite Mini Kids | 9:40am | 1 | Elite Mini |
| | | | |
| Pro/Open Women | 10:00am | 3 | Standard |
| Single Speed Women | 10:00am | 3 | Standard |
| CAT 1/2 15-18 Women | 10:01am | 3 | Standard |
| CAT 1/2 19-29 Women | 10:01am | 3 | Standard |
| CAT 1/2 30-39 Women | 10:02am | 3 | Standard |
| CAT 1/2 40-49 Women | 10:02am | 3 | Standard |
| CAT 1/2 50+ Women | 10:02am | 3 | Standard |
| CAT 3 15-18 Women | 10:03am | 2 | Standard |
| CAT 3 19-29 Women | 10:03am | 2 | Standard |
| CAT 3 30-39 Women | 10:03am | 2 | Standard |
| CAT 3 40-49 Women | 10:03am | 2 | Standard |
| CAT 3 50+ Women | 10:03am | 2 | Standard |
| | | | |
| CAT 1 15-18 Men | 11:30am | 3 | Standard |
| CAT 2 15-18 Men | 11:32am | 3 | Standard |
| CAT 3 15-18 Men | 11:34am | 2 | Standard |
| | | | |
| CAT 3 19-29 Men | 12:55pm | 2 | Standard |
| CAT 3 30-39 Men | 12:56pm | 2 | Standard |
| CAT 3 40-49 Men | 12:57pm | 2 | Standard |
| CAT 3 50-59 Men | 12:58pm | 2 | Standard |
| CAT 3 60+ Men | 12:59pm | 2 | Standard |
| | | | |
| Pro/Open | 2:15pm | 4 | Standard |
| Single Speed Men | 2:16pm | 4 | Standard |
| CAT 1 19-29 Men | 2:17pm | 4 | Standard |
| CAT 1 30-39 Men | 2:18pm | 4 | Standard |
| CAT 1 40-49 Men | 2:19pm | 4 | Standard |
| CAT 1 50-59 Men | 2:20pm | 4 | Standard |
| CAT 1 60+ Men | 2:20pm | 4 | Standard |
| CAT 2 19-29 Men | 2:22pm | 3 | Standard |
| CAT 2 30-39 Men | 2:23pm | 3 | Standard |
| CAT 2 40-49 Men | 2:24pm | 3 | Standard |
| CAT 2 50-59 | 2:25pm | 3 | Standard |
| CAT 2 60+ Men | 2:25pm | 3 | Standard |
2023
COURSES (Changes may be necessary prior to race day)
To get GPX file, click on Course title, then select MENU, then DOWNLOAD
To get GPX file, click on Course title, then select MENU, then DOWNLOAD