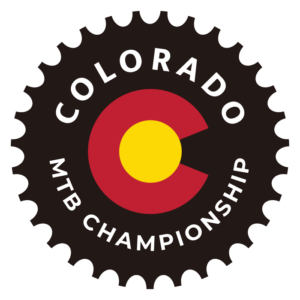 COPPER MOUNTAIN HERE WE COME FOR 2 DAYS OF RACING!!
Rattler Racing is excited to be hosting the Colorado MTB Championship for 2023. We have moved the Championships to the most fitting of places, beautiful Copper Mountain, right in the heart of the Rockies. On Saturday, we introduce Colorado's first Short Track MTB State Championship. The course will be super exciting with great spectating right in the Copper Mountain Village. On Sunday, the action packed XCO course  is perfect for an event like this. The course will deliver everything you would expect in Summit County. We're still working out course details, but expect a 5-7 mile loop packed with solid climbing, twisty turns, short technical sections, and fun descents. If you like to mountain bike race, you probably need to do this one.
Racers will do multiple laps depending on their discipline. The course is set in a beautiful setting and a perfect backdrop for spectating and just enjoying the cool weather in the middle of summer. The Colorado State MTB Championship will be a USAC sanctioned event. All racers are required to have a USAC license to race. Details below.
YOU DO NOT NEED TO QUALIFY TO RACE THE COLORADO STATE CHAMPIONSHIPS. ALL ARE WELCOME!!
WANT TO RACE ON THE BEST 5 MILE LOOP MTB COURSE IN COLORADO?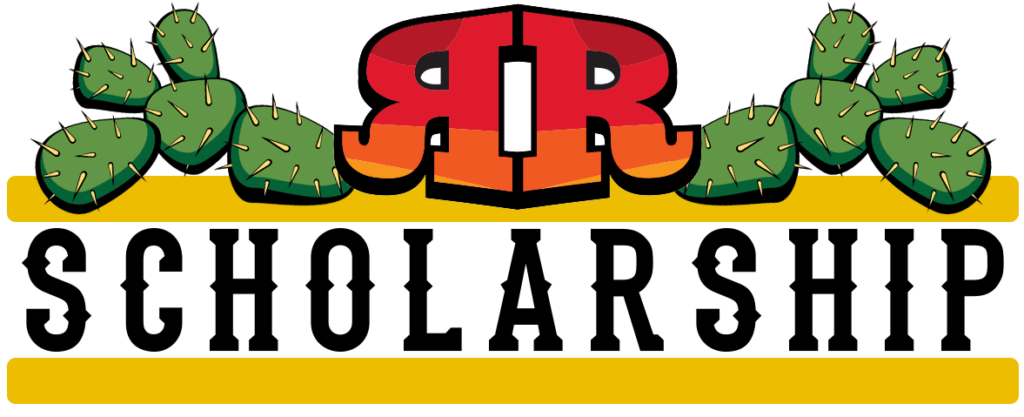 If you are a student or a parent/guardian of a youth rider and thinking about racing one of our events, WE WANT YOU THERE!  We don't want you worrying about the cost of registration, so we developed our scholarship program to give athletes of all ages and abilities an opportunity to race. Please consider applying for one of our scholarships. Click logo above to get started.
USA Cycling Info
The Colorado State MTB Championship is a USA Cycling sanctioned event and a license is required. Have no fear though, if you don't have a license, you can purchase a one-day license. Since you'll be doing multiple Rattler events, an annual may be worth it. A USA Cycling license is good for 365 days from date of purchase.
A juniors annual license is $40 in 2023. An adult license is $110. If you decide to purchase an annual license, use code RATTLER23 when you check out and you will get a $25 discount!
All racers are eligible to race in the Colorado State Championship. The podium will be reserved for Colorado residents, but we will acknowledge results from out of state participants. A non-Colorado resident that wins the category will have a first place award and separate podium. A separate podium ceremony will be for Colorado residents.
Equipment: All bikes are legal for the race, with the exception of E-bikes. We can't overstate the importance of your bike running in top condition on the day of the race. Like you, it will be challenged. And, it's your friend. Help a friend out.
Course 411: The course will be marked at all critical intersections. Course marshals will be out as well. It is the rider's responsibility to know the course. Weather can always be a factor in Colorado. Plan accordingly!
Spectating: There are many ways to get around the venue, and it's a perfect course to watch you favorite riders. Stationed properly, you have the ability to watch racers pass multiple times in one lap.
Timing: This will be a lap timed event.  All racers with the exception of the Elite Mini category will have a number plate with timing chip. Results will be posted online as soon as possible.
State Champion Awards for XCO:

Pro/Open Men and Women
Single Speed Men and Women
Cat 1 -> 15-16, 17-18,19-29, 30-39, 40-49, 50-59, 60-69, 70-79, 80+ Men
Cat 1 -> 15-16, 17-18, 19-29, 30-39, 40-49, 50-59, 60-69, 70+ Women
Age 9/10 Boys and Girls
Age 11/12 Boys and Girls
Age 13/14 Boys and Girls
State Champion Awards for STXC:

Pro/Open
Juniors 14 and Under
15-16
17-18
19-39
40+
Team Tents: Please email us to reserve a spot for your team. [email protected]
Feed Zone: The area approaching the finish line will be designated as the official feed and mechanical zone.
Pre Riding: Pre-riding the course is allowed on race day for only 1 lap after the start of a given wave. Riders must not interfere with racers and clear the course when a racer approaches. If warming up behind a racer, please stay a minimum of 100 feet back. It's just the cool thing to do.
Registration and Packet Pickup: The Colorado State Championship registration is online. Race day sign up is available but we highly recommend you do it prior to the event. Register for the STXC and get a $15 discount into Sunday's XC!
AGES 8 and under will do the Elite Mini Race. This category does not need to register on line. Just show up and race! Ages 7 and 8 do have the option to race up to 9/10 at the pricing for that category.
Packet Pickup is at the Sawmill Restaurant right  in Center Village. We will be there at 6:00PM Friday and 7:00AM Saturday and Sunday morning.
Race Distance:
Red XCO Course 7+ Miles
Blue XCO Course 5+ Miles
White XCO Course 2 Miles
Refund Policy: Rattler Racing does not offer refunds. We completely understand that unfortunate circumstances happen, but we plan this event way in advance from a cost and resource allocation perspective, and the financial and administrative burden is high. On the plus side, we do offer transfers and deferrals. If you would like to transfer your entry to another rider, no problem. Just drop us a line and we can get it taken care of for you at no charge. The same goes for deferrals. We realize schedules change, life events happen, and injuries can surprise us. We will happily defer your entry fee to next year or another Rattler Racing event. Again, no charge, but you must let us know prior to race day.
The Colorado State MTB Championship is right in the heart of Summit County. We are working with Copper Mountain for you to take advantage of lodging options on the mountain. SEE HERE. Then give them a call and use reservation ID 5932, or mention "Colorado MTB Championships 2023". This must be done by calling in only. 866-841-2549
Copper Mountain will not be offering camping opportunities on their property for 2023.
Areas in yellow are great places to park. Parking is free at Copper Mountain in the summer. Overflow will be in the Alpine Lot on the west end of the village.

SATURDAY, JULY 22 XCC Short Track Schedule

**Low attendance categories may be combined. If this happens, the later time will be used depending on the category
| | | | |
| --- | --- | --- | --- |
| Category | Start | Length | Course |
| Juniors Men 14 and under | 8:30am | 12 Mins | XCC |
| Junior Women 14 and under | 9:00am | 12 Mins | XCC |
| Men 15-16 | 9:30am | 20 Mins | XCC |
| Women 15-16 | 10:00am | 20 Mins | XCC |
| Men 17-18 | 10:30am | 20 Mins | XCC |
| Women 17-18 | 11:00am | 20 Mins | XCC |
| | | | |
| Men 19+ | 12:00pm | 20 Mins | XCC |
| Women 19+ | 12:30pm | 20 Mins | XCC |
| Men 40+ | 1:00pm | 20 Mins | XCC |
| Women 40+ | 1:30pm | 20 Mins | XCC |
| Pro/Open Men | 2:00pm | 20 Mins | XCC |
| Pro/Open Women | 2:30pm | 20 Mins | XCC |
SUNDAY, JULY 23 XCO Schedule

** Minor changes may be made to this schedule. General start times will be close. We may have to adjust based on course length and finishing times.

| | | |
| --- | --- | --- |
| Category | Start | Course/Laps |
| 11/12 Boys | 8:20am | 2 White |
| 11/12 Girls | 8:21am | 2 White |
| 9/10 Boys | 8:23am | 1 White |
| 9/10 Girls | 8:24am | 1 White |
| 13/14 Boys | 8:28am | 1 Blue |
| 13/14 Girls | 8:29am | 1 Blue |
| | | |
| CAT 2 17-18 Men | 9:00am | 2 Blue |
| CAT 2 15-16 Men | 9:01am | 2 Blue |
| CAT 2 19-29 Men | 9:02am | 2 Blue |
| CAT 2 30-39 Men | 9:02am | 2 Blue |
| CAT 2 40-49 Men | 9:03am | 2 Blue |
| CAT 2 50-59 Men | 9:04am | 2 Blue |
| CAT 2 60-69 Men | 9:04am | 2 Blue |
| | | |
| Pro/Open Women | 10:00am | 2 Blue |
| Single Speed Women | 10:00am | 2 Blue |
| CAT 1 17-18 Women | 10:01am | 2 Blue |
| CAT 1 15-16 Women | 10:02am | 2 Blue |
| CAT 2 15-18 Women | 10:02am | 2 Blue |
| CAT 1 19-29 Women | 10:03am | 2 Blue |
| CAT 1 30-39 Women | 10:03am | 2 Blue |
| CAT 1 40-49 Women | 10:04am | 2 Blue |
| CAT 1 50-59 Women | 10:04am | 2 Blue |
| CAT 2 19-29 Women | 10:06am | 2 Blue |
| CAT 2 30-39 Women | 10:08am | 2 Blue |
| CAT 2 40-49 Women | 10:08am | 2 Blue |
| CAT 2 50-59 Women | 10:08am | 2 Blue |
| | | |
| CAT 3 17-18 Men | 10:20am | 1 Blue |
| CAT 3 15-16 Men | 10:20am | 1 Blue |
| CAT 3 19-29 Men | 10:21am | 1 Blue |
| CAT 3 30-39 Men | 10:21am | 1 Blue |
| CAT 3 40-49 Men | 10:21am | 1 Blue |
| CAT 3 50-59 Men | 10:22am | 1 Blue |
| CAT 3 60-69 Men | 10:22am | 1 Blue |
| EPIC Men 70-79 (All Cats) | 10:22am | 1 Blue |
| LEGEND Men 80+ (All Cats) | 10:22am | 1 Blue |
| CAT 3 15-18 Women | 10:25am | 1 Blue |
| CAT 3 19-29 Women | 10:25am | 1 Blue |
| CAT 3 30-39 Women | 10:25am | 1 Blue |
| CAT 3 40-49 Women | 10:26am | 1 Blue |
| CAT 3 50-59 Women | 10:26am | 1 Blue |
| Women 60-69 (All Cats) | 10:26am | 1 Blue |
| EPIC Women 70+ (All Cats) | 10:26am | 1 Blue |
| | | |
| CAT 1 17-18 Men | 11:45am | 1 Red 1 Blue |
| CAT 1 15-16 Men | 11:47am | 1 Red 1 Blue |
| | | |
| MGXC Elite Mini | 12:00pm | Elite Mini |
| | | |
| Pro/Open Men | 1:10pm | 2 Red |
| Single Speed Men | 1:11pm | 2 Red |
| CAT 1 19-29 Men | 1:13pm | 2 Red |
| CAT 1 30-39 Men | 1:14pm | 2 Red |
| CAT 1 40-49 Men | 1:15pm | 2 Red |
| CAT 1 50-59 Men | 1:16pm | 2 Red |
| CAT 1 60+ Men | 1:16pm | 2 Red |