It's almost race day and we know you're looking for a Fangdango Course Update. We have been putting in work over the last couple of days for Fangdango getting things dialed in and ready for our riders. A few snow spots have been completely cleared and we are happy to report the course is in perfect shape, especially after this awesome moisture we are getting. We will be marking the entire course on Friday so please feel free to come out and check it out. Registrations are coming in quickly now, make sure to sign up soon. Jump over to our full Fangdango event page by clicking here for additional details, plotaroute maps, schedule and classes.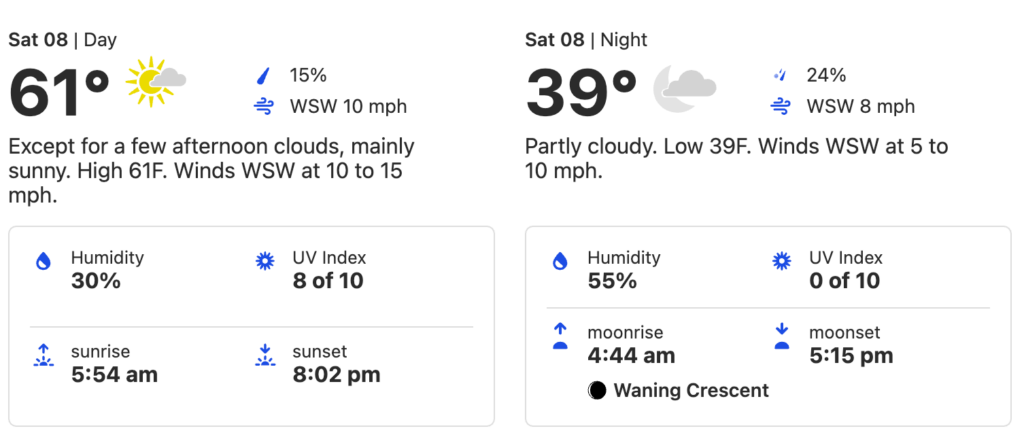 Weather looks perfect for a race day!
Learn more about the legendary bike race – Fangdango
Fangdango Course Update – Race Rules
Rule 1: You will smile no matter the pain.
Rule 2: Yes, you must wear a helmet and have adequate eye protection.
Rule 3: Be nice to the land, it never did anything to you.
3A: DON'T LITTER.
3B: Stick to the trail. Course cutting could be as simple as creating a new line on a switchback. Please don't do it.
Rule 4: No headphones. Sing to yourself.
Rule 5: If you don't thank a volunteer, you will be publicly shamed.
Rule 6: This is mountain biking. Please, please, please be considerate of other racers whether you are in front being a superhero, or in back getting ready to vomit. We all know this, but the occasional reminder never hurts.
Rule 7: Refunds: Full refund will be honored up to 30 days prior to the event, minus any registration costs. After that time, deferrals will be allowed.
Number of laps will be dependent on category and/or age group. Awards ceremony will follow each race. Remember, age is your RACE AGE, which is the age you will be on 12/31/2021