Join us at Bear Creek Lake Park for Gobble Cross on Thanksgiving Day, 2022. Have you ever done a relay cyclocross race? Now's your chance. Create a 2, 4 or corporate team and tackle a great cross course in the Pelican Point area of the park. You will be treated to an amazing race scene, exciting atmosphere, professional timing, super fun terrain, and a volunteer group that is second to none. All on Thanksgiving morning!
We will open registration 1 week before the race. Gobble Cross is a donation only event. Should you decide to donate, options will be made available in the registration system. Categories below.
2 Racer Men
2 Racer Women
2 Racer Coed
4 Racer Men
4 Racer Women
4 Racer Coed
Corporate (no rules on number of participants)
Race Start: 9:00 AM
Format: Mass start near the boat ramp. Racers will complete an entire lap of the course. At the transition area, you will be required to take off your ankle chip and give it to your team-mate. Racers are not allowed to do consecutive laps (spectators want to see the chip transition fiasco!) Bell lap kicks in at 90 minutes.
Equipment: Cross bikes, Fat bikes, MTB bikes, Unicycles. E-Bikes?….not this time.
Course 411: Just what you'd expect at Bear Creek. Super fun single-track winding around the park. Course is just under 2 miles. There will be barriers, and of course the sandpit!
Spectating: There are many ways to view this event. Please consider routes that don't interfere with riders as you make your way to a spectating spot.
Chip Timing: Each team is issued a timing chip for the race. At the end of each lap, racers remove their chip and give it to a teammate for the next lap. You will be timed as a team so you won't see individual lap times unless your team keeps track. Make sure you don't go home with the chip. Failure to return means no turkey for you!
Podiums: At the pavilion as soon as we can.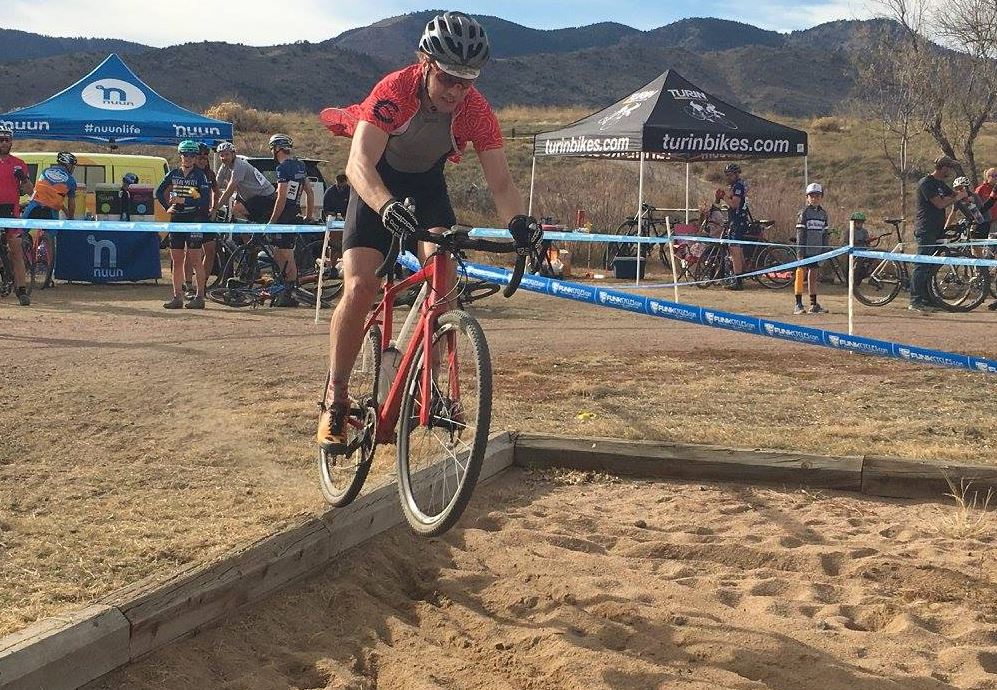 Race address: 15600 W Morrison Rd, Lakewood, CO 80228
Pelican Point is on the south side of the park. When you go through the gate, turn right at the T intersection. Drive 1.7 miles to another T intersection. Go left and start looking for our crew. When you get to the gate, tell the nice folks you are there for Gobble Cross and they will let you in. Your entry into the event covers your entry into the park.